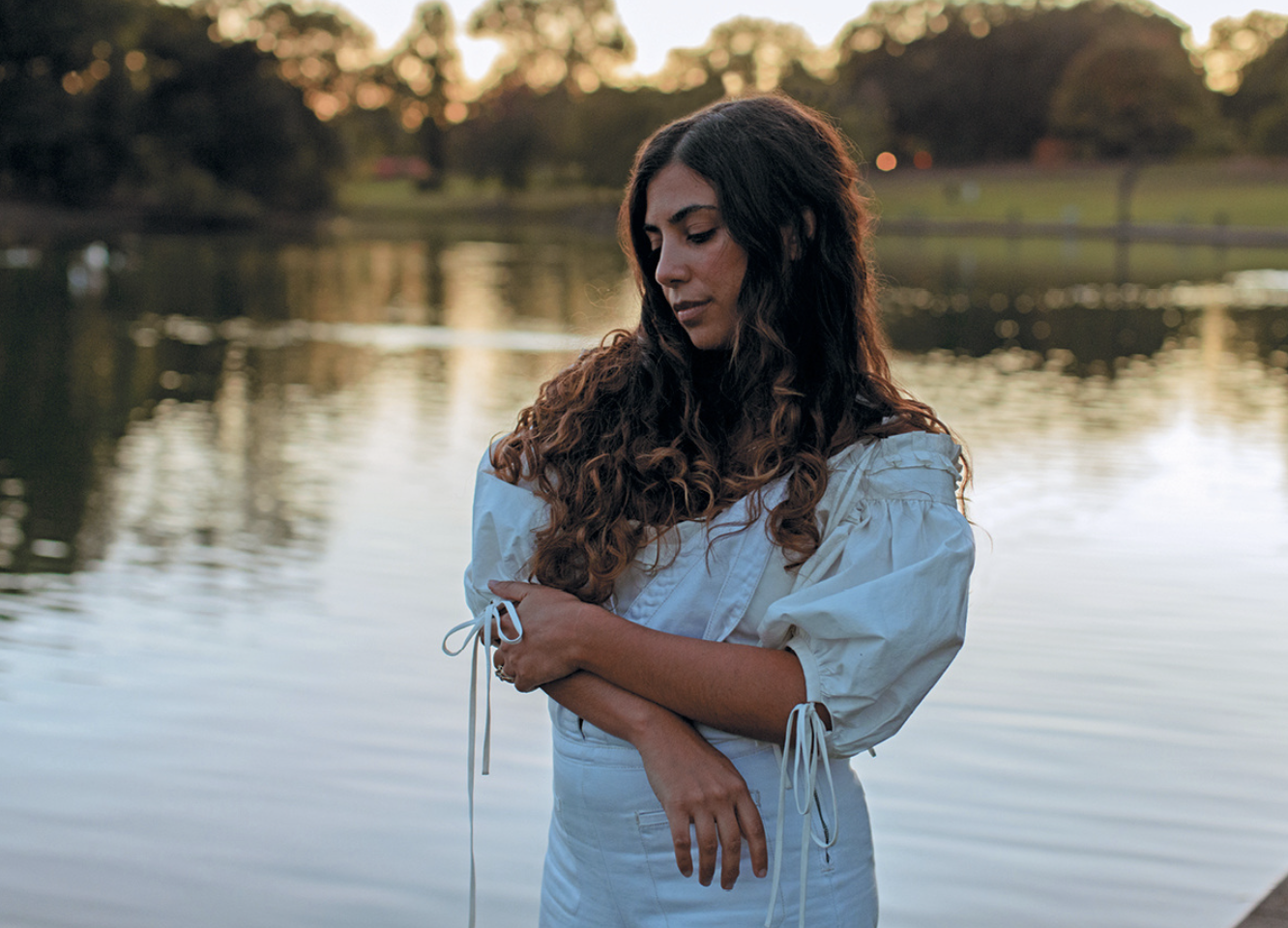 Psychic Reading
50 minutes via Zoom
$110

This intimate psychic reading will provide you with energetic witness and validation to aid in guiding your human experience and understanding the major themes unfolding before you in life

Receive direction and guidance from this session, where I tune into your life and what is most needed in the present moment.

If you would like an audio recording of your reading, please request before your scheduled session.


To Schedule:

I currently accept venmo payment
@evana-roman to book your reading.
(with emojis in description only please)

All sessions must be paid in full prior to the reading to secure your appointment within 24 hrs of booking or the session will be cancelled.
You must confirm via e-mail prior to your session.
---


Mediumship Reading
via Zoom

For Donation Only

I am currently in development as a medium. Mediumship stretches beyond my psychic work, where I am connecting through your aura and delivering information about your life - it connects you to the consciousness or essence of your loved ones.
In order to further refine and strengthen my abilities, for a limited period I am providing mediumship readings for donation only. I ask that you are aware this is also a new practice for me and I appreciate your willingness to participate openly. I promise to approach your reading ethically and in complete reverence.
All mediumship readings should always be evidential - meaning I will bring forth validating information about the people stepping forward for you that could not have been known by me. Please do not share any information about yourself, your loved ones and who you want to connect with in your email in order to protect the evidential nature of the readings. To honor the integrity of the reading, I cannot choose or guarantee who comes through at the time of your reading.
All donations payable via
venmo @evana-roman
You must confirm via e-mail prior to your session.
Gift Certificates

A reading is a beautiful gift of validation.
To purchase a gifted session for a loved one, please book here:


To purchase enter the amount of selected service and venmo @evana-roman
(with emojis in description only please)

---
---
Information you receive from any and all services, communication, or consultations with Evana Roman is for personal or educational purposes only and is not intended to, nor should it ever, take the place of any medical, legal, financial, traditional psychological, or other professional advice. Evana Roman will not accept responsibility for any decisions made or actions taken by anyone based upon services, consultations, or communications received. The choices you make and the actions you take are solely your responsibility. You agree to completely hold harmless and indemnify Evana Roman from any and all liabilities and expenses. Must be 18 years of age.
I am a psychic, developing medium and a practitioner of the tarot for 14 years. My intention is to guide others in navigating their paths in this life by connecting you with your energetic self or the consciousness of your loved ones in the other world.

I believe the skill of pyschic ability and mediumship exists as a mechanism to reveal that no one is ever alone, we are always witnessed as an evolving and eternally loved soul. Our ability to connect through spiritual awareness is an expression of the divine nature beyond our physical reality.

My intention in delivering evidential readings is for you to be validated and receive guidance for your personal growth & to act as a companion in deepening your own spiritual awareness.
Testimony
"Evana's gift is something special to be noted. Her presence, so warm and real, her ability to hold a comfortable space for energy to flow was obvious as soon as meeting her. Her reading was incredibly on point! She reflected on some major pieces of my current experience, without any prior knowledge of me or anything of my involvements, and had very valuable insight that I could easily interpret in regards to my life. She delivered a message from a deceased relative that was so clearly unique, I was really shocked in such a pleasant way! Her articulation was beautiful and also- her humble, intuitive and empathetic energy really hit home for me. Thank you, thank you, thank you Evana!"
- Hannah Rosenbaum
Evana is so talented and so much fun to work with! She immediately connected to my childhood puppy on the other side and it was so sweet and reassuring just to know that he's around and that he's ok. We even found out that he's looking after my cat now! So many positive messages came through, just about where I'm at in life and what's possible for me in my relationships and my work. I definitely recommend working with Evana!
- Amber Astronauta
"Evana is incredibly intuitive. Our reading was so accurate that I don't know if I could truly trust anyone else! She is incredibly skilled at putting others around her at ease. She was intentional about setting an environment that fostered openness and comfort. What was most powerful to me was her accuracy in upcoming events in my life. She was able to give some insight on personal blockages and their root causes. She was able to confirm two life events in my life that both happened within 6 months of the reading. I left our session feeling heard and seen. I can not recommend her skills enough."

- Arielle Massa, Philadelphia, PA
"My reading with Evana was full of wisdom and I have so much gratitude to have come across her work. The session brought me needed clarity in this vulnerable time in my life and the world. Evana illuminated a lot of things I couldn't see for myself but resonated deeply once brought to the surface. The reading was thorough and she was attentive and caring in how she communicated the messages received for me. I did an hour reading and aura reading and the experience left me feeling full of motivation and inspiration that are still with me even months after. I have recommended Evana to so many friends and family. Thank you so much!"
- Natalia Mello
"Evana is absolutely incredible! Her reading was spot on to the point I was in tears. She picked up on everything that I am currently going through. Ive had a ton of readings and I must say this is probably one of the most accurate. I definitely have a new go to reader. Thank you so much for sharing your gift. It was truly rewarding."
- Makhaela Larry

Contact
E-mail: info.evanaroman@gmail.com for all questions & inquiries.
Psychic readings can help us uncover the deepest parts of ourselves, so that we can instill peace & fulfillment within our own consciousness, while gathering tools to weather the seasons of our existence. As windows of insight, they unlock hidden connections and validate our intuition in self discovery.



Click image to hear my podcast interview on Consensus Unreality, Episode 20

"In this interview with clairvoyant, poet, and musician Evana Roman we learn about the practice and philosophy of psychism and mediumship, including discussions of the human aura, tarot, life after death, and more."

https://consensusunreality.podbean.com/e/clairvoyancy-with-evana-roman/










INTUITIVE STUDIES OF THE MAJOR ARCANA

A 4 week guided course on working intuitively with the Major Arcana of the Tarot. This course will introduce the 22 keys of the Major Arcana of the Tarot in methods of discovery specifically based on psychic impressions and intuitive interpretations of the cards.

In this course we will break down and examine the 22 cards which I will share students my own studies, facilitate meditations, practice readings, and original exercises to help you uncover your own truths and develop intuition with the Tarot.

$60 for 4 Classes
Begins Wednesday Jan 13th 2021 at 7 PM



COMMUNITY AURA READINGS (CURRENTLY UNAVAILABLE)

WHAT IS AN AURA?
Your aura is an energy field that surrounds the physical body in all directions. Comprised of many layers, your aura contains information on your spiritual, emotional, mental, and physical well being.

HOW DOES AN AURA READING WORK?
All matter has an aura, and one of my abilities is that I can see them objectively. In aura readings, I will communicate what I see and intuitively interpret your energy from analyzing the colors and vitality of your aura. Based on the information I sense and see, I will provide recomendations for you on balancing or validating your current energetic state.

WHAT CAN I EXPECT IN COMMUNITY AURA READINGS?

Aura readings will take place via Zoom, every 6th of the month. You can expect to receive a reading based on the colors and vitality of your aura. The reading will be public to all participants in the zoom reading. There will be 6 slots per month for each event.

Each session will begin with a short guided meditation.

During your reading, in Zoom you will be instructed to pin me and your video will be pinned by me in the meeting gallery as I perform your reading.

You will be private messaged to notify that it is your turn for the aura reading in the Zoom chat.

All other participants will be instructed to keep their videos off and muted during all readings.

To Note: Psychic readings do not replace mental or physical treatment - they compliment them, please seek professional medical help if you are experiencing any serious condition.
REQUIREMENTS
You MUST be placed in front of a blank white background with minimal objects in frame.

You MUST be muted with video off during readings until it is you turn.

You MUST be respectful and compassionate, honoring privacy and recerence above all.
INSTRUCTIONS
1. First pin me in Zoom, I will pin you when delivering your reading.
2. Make sure your video is well lit and frames your face with room above the head.
3. Turn off video and mute sound when it is not your turn.
4. I will private message you to let you know when it is time for your reading.
5. You may choose to stay or leave the meeting once your reading is complete.